Avila II Chair Routine
The Avila II Chair Routine page is designed to offer therapists the opportunity to see this chair in action.  The idea is that seeing a few chair routine videos using this chair may help them decide if this is the chair for them.  As you build your practice you may decide that outcall, office, event, sports, or retail chair massage is the direction you want to go.
The Avila II Chair has a unique design it folds down to a small compact unit.  It has a composite resin frame.  The chair was designed with stability and ergonomics of both the client and therapist in mind.  The chair delivers a stable platform from which to develop a chair massage practice.
Ryan Holmes of massagenerd.com has produced a series of massage chair videos that highlight the strengths of the EarthLite Avila II portable massage chair.  As you can see from watching a few of the videos from his series that the chair is well suited to the demands of chair massage once it is set up and in place.  The chair breaks down into a small compact unit that fits into its carrying bag. 
We have added a massage chair comparison chart to help those looking to purchase a massage chair.  The chart features each chair's specifications, pros & cons, and current price range.  If your not sure which table is best for you the comparison chart can be a good resource.

Avila II Chair Routine

with Ryan Holmes of Massage Nerd




Avila II Chair Routine

with Ryan Holmes of Massage Nerd




Marketing yourself as an Out Call Chair Massage Therapist or Company, requires an online presence.  It can be challenging getting your chair massage business off the ground let the site sell professionals guide you through the web site building process.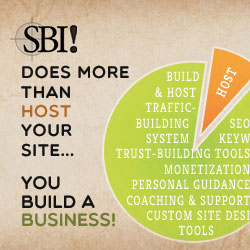 Avila II Chair Routine

Ryan Holmes shows us that this chair does not support an anterior sitting  position








Get Massage Smart is an Amazon affiliate marketer.  If you use one of our Amazon links to make a purchase we will receive a commission.

Affiliate Disclosure

Getmassagesmart.com is an SBI Solo Build It Web Site and a SBI affiliate marketer.  In addition to SBI getmassagesmart.com is a loyal2.com and Amazon.com affiliate marketer.  All affiliate products represented on this site are selected with careful consideration.   Affiliate products do not influence the content of this website. 
All affiliate marketing is highlighted on each and every page of this site that they are now and may in the future be found on.  These commissions help to maintain the website and keep information free of charge on this site.  Getmassagesmart.com partners with serious and reliable companies and often offers non affiliate alternatives in an effort to expand educational opportunities.



Copyright © 2009-2018 All Rights Reserved GETMASSAGESMART.COM