Oakworks Chair Routine
The following educational video presentations of an Oakworks Chair Routine highlights the comfort and legacy of the Oakworks Portal Pro Massage Chair.  The classic Portal Pro is found in many massage schools, shopping malls and airports across the country.  This page is intended to offer those that are looking to purchase help with their chair massage techniques and deciding which chair will be best for them.
There are so many value chair deals today it is harder than ever to decide which chair is the right choice.  The very cheap value chairs will most likely disappoint.  They often are of inferior quality and to small to support average to tall clients.  A rule of thumb if its less than $100 and not a used chair from a known manufacturer then it is not likely to withstand the test of time. 
We have added a massage chair comparison chart to help those looking to purchase a massage chair.  The chart features each chairs specifications, pros & cons, and current price range.  If your ready to Check out the Oakworks Portal Pro Amazon Page today then follow the link.

Oakworks Chair Routine

with Charlene Fox Advanced Food and Healing Instructor




Oakworks Chair Routine

From Soma Institute




Oakworks Chair Routine

with Massage Therapist & Author Susan Salvo




If its time to take action and build your own therapist web site check out this link for an all in one solution for the business of chair massage.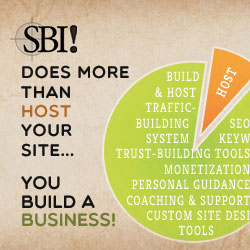 Oakworks Tai Chair Routine

With Milan Maha






Get Massage Smart is an Amazon affiliate marketer.  If you use one of our Amazon links to make a purchase we will receive a commission.

Affiliate Disclosure

Getmassagesmart.com is an SBI Solo Build It Web Site and a SBI affiliate marketer.  In addition to SBI getmassagesmart.com is a loyal2.com and Amazon.com affiliate marketer.  All affiliate products represented on this site are selected with careful consideration.   Affiliate products do not influence the content of this website. 
All affiliate marketing is highlighted on each and every page of this site that they are now and may in the future be found on.  These commissions help to maintain the website and keep information free of charge on this site.  Getmassagesmart.com partners with serious and reliable companies and often offers non affiliate alternatives in an effort to expand educational opportunities.



Copyright © 2009-2018 All Rights Reserved GETMASSAGESMART.COM